Volunteer Leyla berichtet
Hallo, here´s Leyla, the Interreg Reporter from Kleve!
Three weeks have passed since my arrival here and I´m so close to the German-Dutch border that it is difficult to see the difference between the countries. This sense of unity and cohesion accompanies me every day at Euregio Rhein-Waal, the Joint INTERREG Deutschland-Nederland Secretariat, and I appreciate and like it a lot!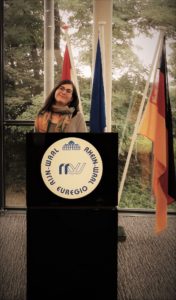 I´m a 23 year-old-girl from Northern Italy, Torino, part of a volunteer civic project in my city since 2012, because I like to be active and committed, particularly during international events.
After gaining a Bachelor in International Sciences, of Development and Cooperation, I wanted to put into practice my studies. So, while preparing myself to join a European Voluntary Service project in Kosovo, I came by with this new opportunity for European youngsters, the "Interreg Volunteer Youth" (IVY), I decided to apply for this project in Kleve and here I am!
IVY is part of a larger initiative, the European Solidarity Corps, and its main goal is to let European youngsters become more aware about the Interreg existence and its relevant work in the regions across borders. I experienced volunteering in Torino as an enriching and meaningful activity, both for me and the people benefiting from it: this is why I consider volunteering at European level, the cross-border one in this case, very important.
Euregio Rhein-Waal supports the implementation of the INTERREG V Programme Deutschland-Nederland as a coordination point and I will be here for three months to support the spread of a broader communication of INTERREG Deutschland-Nederland´s Programme and of its projects, among the locals, the EU citizens in general and in particular the youngsters.
                                                                                                Haus Schmithausen, Euregio Rhein-Waal      
I first visited a project in my second week in Kleve, which was my first official one at Euregio´s. I went with my colleague Piet to the Dutch side, in Wezep, to see how Dr. Ten Company is proceeding: Dr. Kortenaar, founder and director of the company, is part of the "Cleantech Energy Crossing" project and while explaining us about his work, he showed us his genuine and inspiring passion. He is creating batteries for a storage energy system. These batteries differ from the lithium and lead acid ones because are made by sea salt and carbon, elements that make it more sustainable and cleaner than the others do.
When last Monday students from the "Master of Nederland-Deutschland Studies" came to Euregio Rhein-Waal to get to know its reality and the INTERREG, I had the chance to present myself and talk a little bit about the IVY initiative!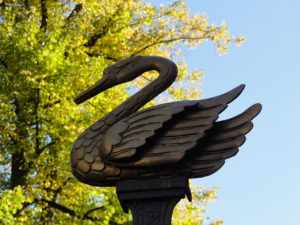 Being an IVY volunteer, though, doesn´t mean only staying at the office or being involved in the activities, but have some free time to get to know the new place too! This is why I took advantage of the good weather to discover better the city of Kleve during afternoons and particularly on the weekends.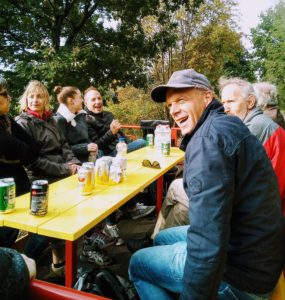 And in addition, my first official week started really chilling thanks to the traditional barbecue and "together day off" that Euregio Rhein-Waal´s colleagues do every September to spend some time relaxing: I sincerely can´t complain of being stressed at all!
Curious to know more about my impressions of the INTERREG V Deutschland-Nederland programme?
Updates will arrive soon!
In the meanwhile, here you can find some more information about: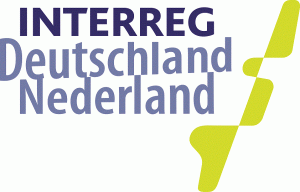 INTERREG Deutschland-Nederland website: https://interregv.deutschland-nederland.eu

Interreg Volunteer Youth: https://www.interregyouth.com/